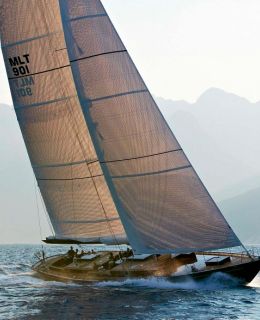 Crewed Yacht Charter
Crewed yacht charter in Turkey can be described as a delicious recipe… Take plenty of Mediterranean sunshine and stir them thoroughly with crystal clear blue waters of the Aegean in different tones of the green color and the blue color from dark turquoise to emerald tones, add a little soft breeze, few sandy beaches with lush green pine trees, add some secluded bays and some softly inclining coastlines, Blend them with exotic drinks and generously add the mixture of endless green olives, figs, and lemon trees. Then serve generously with sunny blue skies, romantic sunsets, and enchanting starry nights…
How did you like it so far? Well, if it sounds great then how about a Gulet rental called "Crewed yacht charter in Turkey" on a pure Mahogany sculpture yachts called Turkish Gulets, which are completely custom made of special hardwoods, handcrafted wooden yachts in Turkey.
Crewed gulet charter in Turkey onboard ultra-modern and luxury gulet are the products of centuries-old Mediterranean yacht building experience and the crewed yacht charter Turkey with professional yacht crew that are ready, willing, and able to serve you . crewed yacht charter Turkey
The intimacy between the mediterranean sea and nature, the ancient civilizations of three thousand years with classical arts and mythology creates exciting new adventures in your soul, Furthermore the exotic colors and smells in each and everywhere you anchor.
Crewed yacht charter Bodrum and the neighboring Greek islands in the eastern Mediterranean is a privileged holiday away from the daily routine, much more refreshing than any other holiday you have spent before. There is literally no better way to relax and feel what life is all about!
Best Crewed Yacht Charter
Freedom in the middle of turquoise blue waters to enjoy and share with your loved ones and friendly yacht crew serving you around, just feel the peace and serenity while you are having crewed yacht charter vacations onboard your private yacht charter in Turkey.
Turkish cuisine is considered to be one of the best cuisines in the world, enjoy the delicious Mediterranean, middle eastern, Turkish, Greek, French. Italian food and exotic flavors. enjoy a glass of Cappadocian wine or Turkish raki (lions milk) and let the unforgettable moments pass and spend some time with your loved ones, Show them that you have a real taste for romance and fantasy on board a Turkish Gulet.
Our crewed yacht charter in Turkey services include Mega yachts charter, Motoryachts, Luxury Turkish Gulets, and crewed sailing yachts. We are specialized in yachts for sale as brokerage, for pre-owned, second hand and/or newly built yachts, motor sailing yachts also known as Turkish Gulets of all sizes. motoryacht as well as custom design and built yacht construction. Having experienced and expertise as captains and yacht builders, you can rely on us for constant support and advice. Our expert brokers will guide you through the entire process of buying or selling yours. yacht charter Bodrum