Gulets for Sale
Gulets For Sale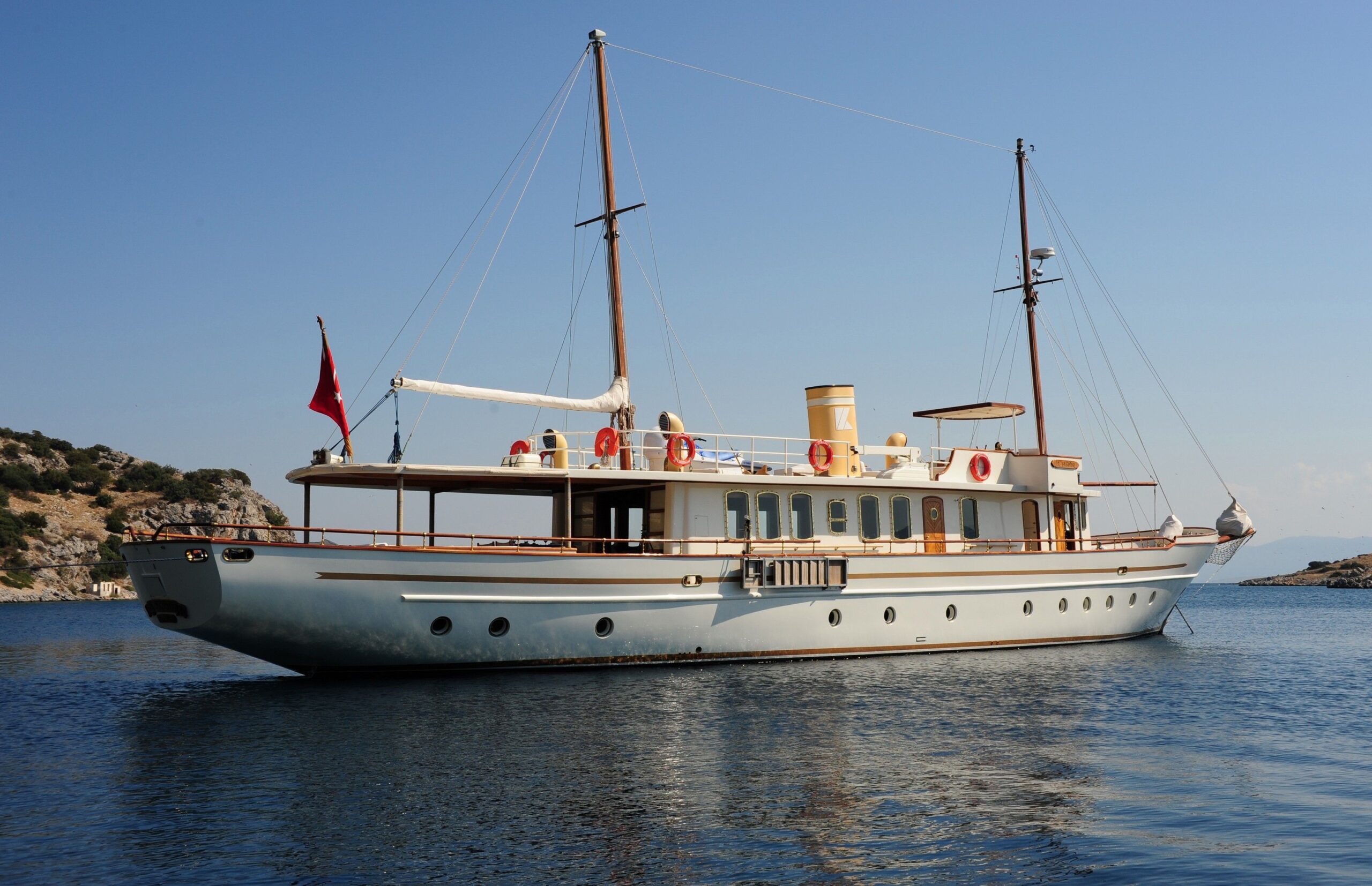 Mediterranean merchants used to carry their goods from the port of Phoenicia to Rome and Adriatic coasts on board certain boats. These boats were also used to carry food and passengers. They were also used for fishing purposes. This kind of boat is called the gulet. Later on, along with the modern sense of this age, these gulets have become luxury motor sailers that tourists and holidaymakers from all over the world always come to Turkey especially to spend their vacations on board of these boats naming gulets for sale.
At first, these gulets for sale were not that big simply because of the purpose they serve that does not require that length on the part of the boat. Nowadays, we have gulets for sale with different lengths. For example, we have gulets of 35m and some are like 50m and even more. It differs according to the clients' desires. That is why, some professional yacht or gulet owners prefer to build or construct their own gulets for sale, so that they can get the utmost benefit they would like to achieve especially for those who built for the sake of business.
In fact, it is a very nice project to carry out, my dear client. Our company with her captains' long expertise has achieved hundreds of successful gulets for sale in the United States, Bahamas, Thailand, Norway, Saudi Arabia, UAE, Dubai, Spain, Italy, France, Greece, and others. Even for the service quality, these gulets were not as professional and luxurious as they are today. In fact, since 1990, the Turkish Riviera has been so popular among tourists and gulet for sale Bodrum have become part of the Turkish history, a part of the Turkish heritage, and a part of the marine touristic important destinations.