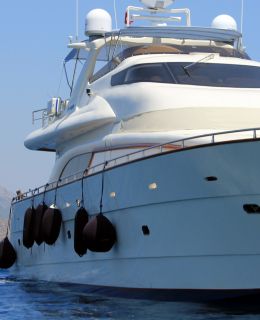 Contact Us
Crewed Yacht Charter – Contact
Tel : 0090 252 612 63 08 (Office Landline Turkish)
Mobile : 0090 532 342 36 01 (Turkish)
Mobile : 0090 532 334 55 50 (English, WhatsApp, Telegram)
E-mail:
– Any further inquiries or questions about chartering with
– Acacia Yachting offers first class yacht management services including:
– Full-fledged Shore Support
– Yacht charter management
– Safety and Security management
– Project Management for Refits and New Buildings
– Commercial Charter Management in the Mediterranean
– Crew Selection and Recruitment
– For a fixed monthly fee Acaciayachting provides a cost effective way to see that these significant investments are being run safely efficiently and to their optimum advantage. Rare in the industry, all cost savings are passed on to clients ensuring the best possible prices are obtained for each owner. Offering clients clear, unbiased advice and unwavering guidance, Acacia yacht's aim is to achieve owner satisfaction, hassle free yachting, alongside financial savings with a reduced risk of problems.
– Founders Cpt. Oguz Porsuk and Cpt. Adem Temiz continue to lead by example and this commitment together with their hands-on approach, continuous training and development and information sharing has created a Brokerage & consultancy firm with no equal.
– Acacia Yacht is always ready, Willing and Able to serve you with utmost dedication.
– Acacia operates as a luxury yacht charter agency since the beginning of the yacht charter activities in Turkey
– More than 30 modern and luxury motor yachts in management
– More than 80 luxury Gulets in management
– Blue cruises around the Aegean and Mediterranean.
– Local representatives in other places besides own bases
– Has a well organized technical department
– Takes brand-new yachts every year in the fleet
– Acacia Marine Services:
– Acacia makes sure that the boats are 100% ready before client's arrival
– Assistance to airport transfer organization
– Detailed cruise planning and consultation
– Supervision during check-in (in English, spanish, French)
– Preparation of the transitlogs for the client
– Organizes the provisioning, and supplies on board
– Assures immediate assistance throughout the cruise